ROMEO AND JULIET - MAY 2014, DIRECTED BY MEGAN KITZMILLER
The son of Lord Montague and the daughter of Lord Capulet, two families consumed with hatred for each other, fall madly in love. In the most famous love story of all time, Shakespeare asks age old questions, and shows us one price for peace.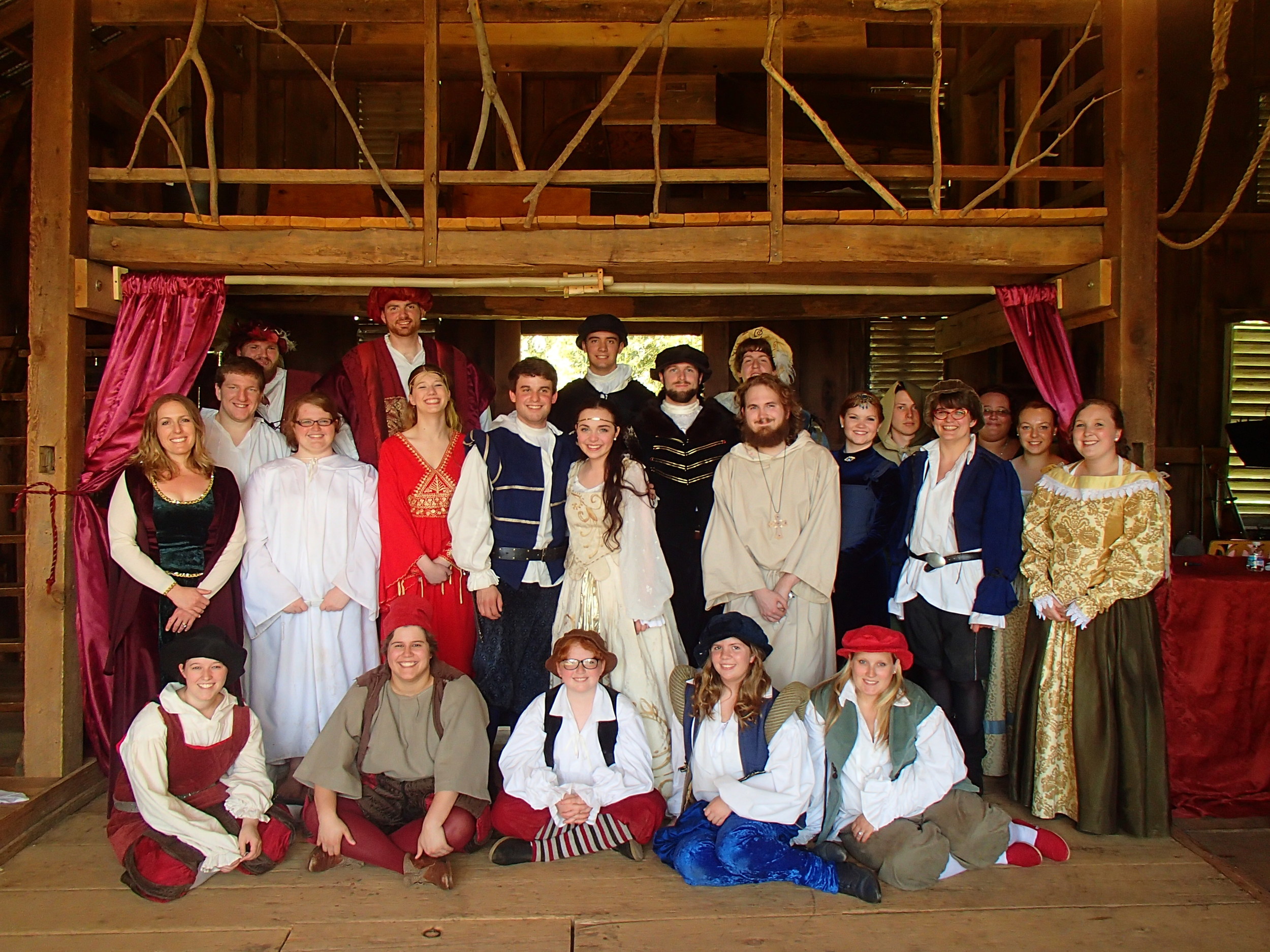 ROMEO AND JULIET - JULY 2016, DIRECTED BY WILLIAM WOLFGANG
Director's Notes
After our 2015 summer camp and the excellent performances of our production of Henry V, Megan and I agreed that the kids could handle even more Shakespeare. The production you will see tonight is double the length of what many of these talent youths performed last year at this time.
Every time we raise the bar this group of students blows us away by leaping over it. From memorizing massive monologues in a day to challenging fight choreography to dancing while saying lines to setting personal goals and achieving them before our eyes, it is safe to say this production has been a very rewarding experience. Megan and I are extremely proud of their work and we know you will be too.
This performance marks OrangeMite's third production of Romeo and Juliet, but we've never done it like this. The emotion and and the understanding the young actors bring to these characters and the age-old feud between the two families illuminates Shakespeare's work in away I personally haven't experienced before.
William Wolfgang, Artistic Director
CHECK OUT CLIPS OF THE PRODUCTION ON ORANGEMITE'S YOUTUBE CHANNEL!